About Us
Awards
We have recently been awarded a certificate from St. Nicolas Montessori for offering a high quality Montessori service.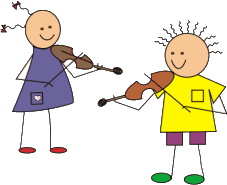 Music by Monika Brosynska
ELMS is proud to be involved in an Outreach Music Programme which introduces children of pre-school age to music tuition. Monika Brosynska is a professional violinist who comes in once a week to teach the children the violin. This has been a very successful venture which provides much fun and self dicipline through the music.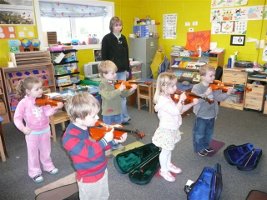 Playball by Jody Bursey
Jody Bursey's Playball programme is well established at ELMS, we have been offering this excellent physical development programme since 2004, the children learn basic ball skills, while having great fun, and developing their gross motor skills.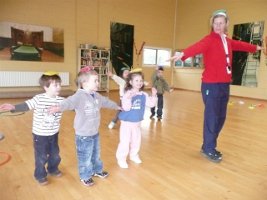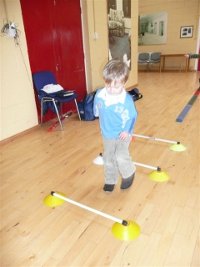 Barnados Big Toddle
An annual event at ELMS is the Barnados Big Toddle, we have recently signed up for our sixth walk